NGOs in Ukraine Learn about Dealing with Defeat from Visegrad Experts
Author: Főadmin Date: 2017. október 30., hétfő 14:18

Kiev, Ukraine - How do humanitarian organizations learn from their mistakes? "Failed Projects and New Approaches" was the theme of the conference in Kiev, held at the offices of the Adventist Development and Relief Agency. Dávid Gál, international director of Hungarian Baptist Aid was one of the trainers at the event.
The conference was attended by more than a hundred participants and trainers form Slovakia, Poland, Czech Republic and Hungary.
Daria Tikhonova, project manager of ADRA Ukraine, the organizer of the conference, assured: "Civil society has been developing actively in recent times, hundreds of projects are being implemented in different countries, including Ukraine. It is very important to do it right and learn from our mistakes and not repeat them anymore". 
Trainers talked about the causes of failure, difficulties in the implementation of projects, such as poor planning and communication, or unsuccessful partnerships.
Margaret Olasinska-Chart, head of the Humanitarian Aid Programs of  Polish Medical Mission, said that sometimes it is difficult to find mutual understanding, as organizations have to work with different cultures, religions and traditions. But despite unsuccessful partnerships, for example, with organizations in Africa or Asia - it is still possible to benefit from cultural differences. "It's like a marriage. You have to go through problems, discuss them, fix them and continue your partnership".
Another expert, Kristina Nnaji, head of the ADRA's education department in the Czech Republic, agreed with this comparison, and said that the problem is often not the failure itself, but the reluctance and inability to discuss it. Christina told the conference participants about project planning and the importance of communication at the same time, emphasizing that in order to implement a good project, you need to be able to communicate with partners and with each other in the team, and with people who are supposed to help.
"Within your organization, you need to create an atmosphere where failures are perceived normally. They can be discussed and analyzed" - said Dávid Gál, director of international programs at Hungarian Baptist Aid (HBAID). The expert spoke about some temporary failures of his organization during the implementation of three projects, while adding how these mistakes were corrected over time. "I would like to encourage all Ukrainian non-governmental organizations: if you have a dream about your organization, if you want to achieve something: don't give up at failures, go on and you will succeed," - said Dávid Gál.
Experts are convinced:  failure is an opportunity to stop and analyze the situation. Failures help to see everything from another angle, and this has the potential that will lead to success in the future.
Milan Zboril, expert on Eastern Partnership and Civil Society Development, talked about some other reason for failures. He emphasized that civic organizations should help people not just doing something for them, but doing it with them. Communication is important because that is the only way to know what kind of help is needed. He described a situation where he was sure that cities needed a garbage recycling system and fewer parks. "When I started talking with people, I had to understand that I was wrong. People in the village needed a pavement on the way to school. Through the big puddles, the children came to the school with wet feet. By now this village built not only the pavement, but also the square in front of the school. " - said Milan Zboril.
After the conference, a series of trainings will be launched until the summer of 2018 in Kiev, Kramatorsk and Slavyansk. The Visegrad experts will advise trainees on how to effectively search for resources. They will talk about project management and how to work with volunteers. After the completion of the training cycle, the participants demonstrating the best work will be able to go visit one of the partner organizations in Slovakia, the Czech Republic, Hungary or Poland.
All events take place within the framework of the "Improvement of management, fundraising and communication of civil society in Ukraine" project with the financial support of the International Visegrad Fund and the Government of the Netherlands. Five European partner organizations are responsible for the project : ADRA Slovakia, PMM - Polish Medical Mission (Poland), ADRA Czech Republic, HBAid - Hungarian Baptist Aid (Hungary) and ADRA Ukraine.
http://visegradfund.org
RELATED NEWS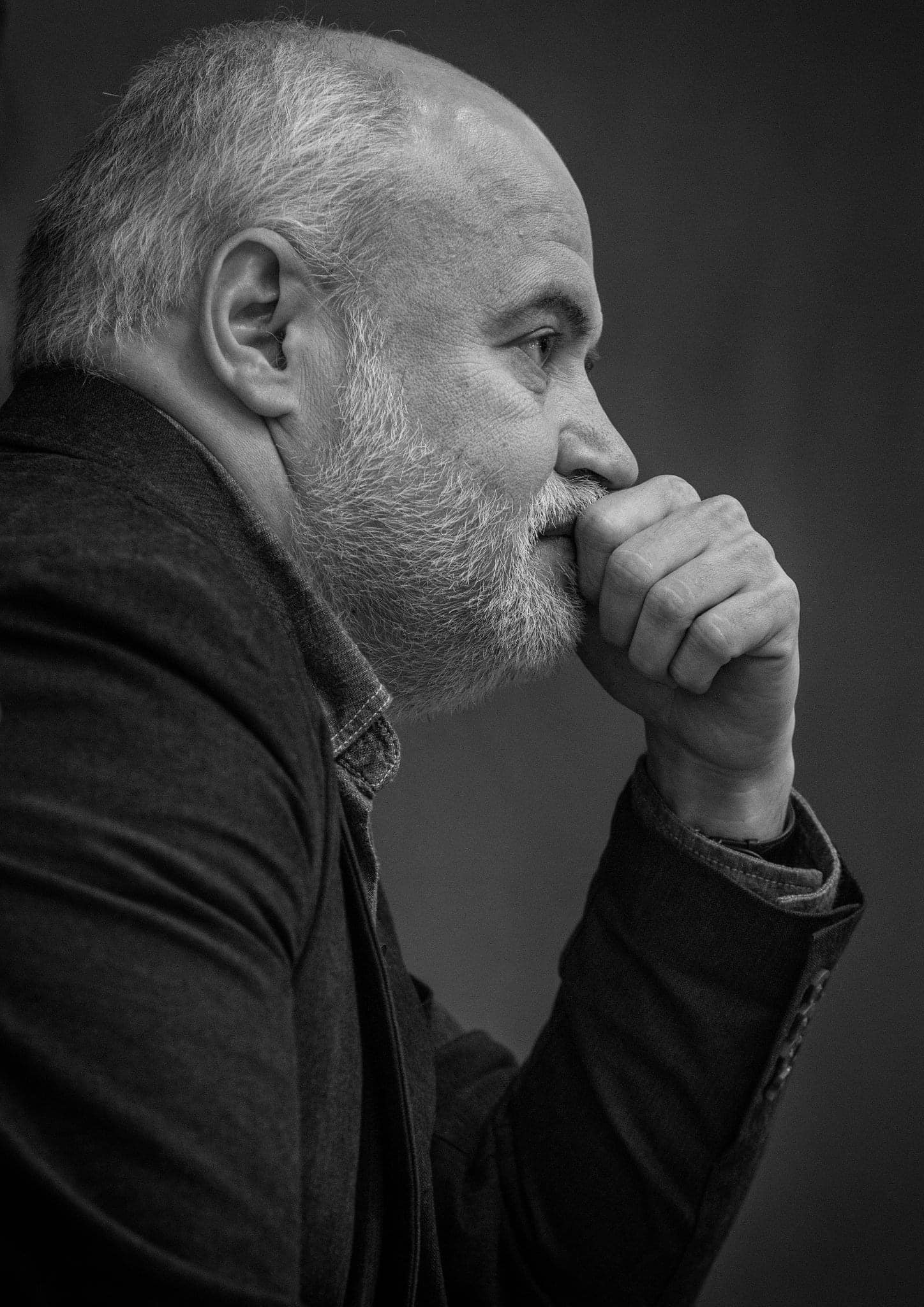 Sándor Szenczy founding president emeritus 1965-2022
Sándor, you are blessed and you have been a blessing! For millions, but most of all for us. Thank You!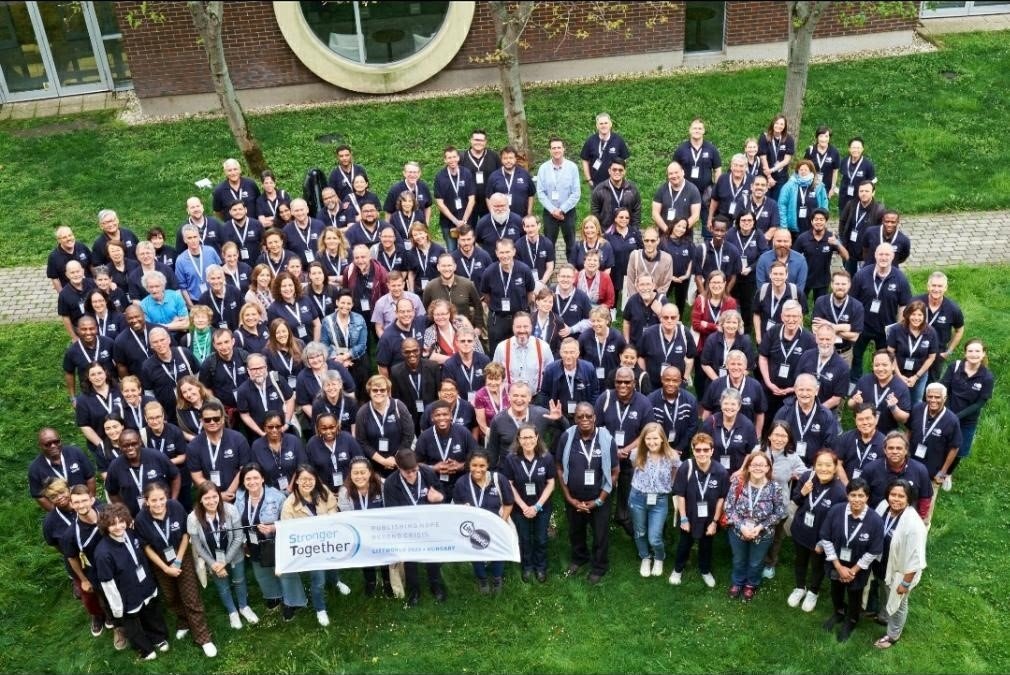 Authors and publishers for refugees
Participants in a prestigious professional conference donated to Hungarian Baptist Aid to help war refugees.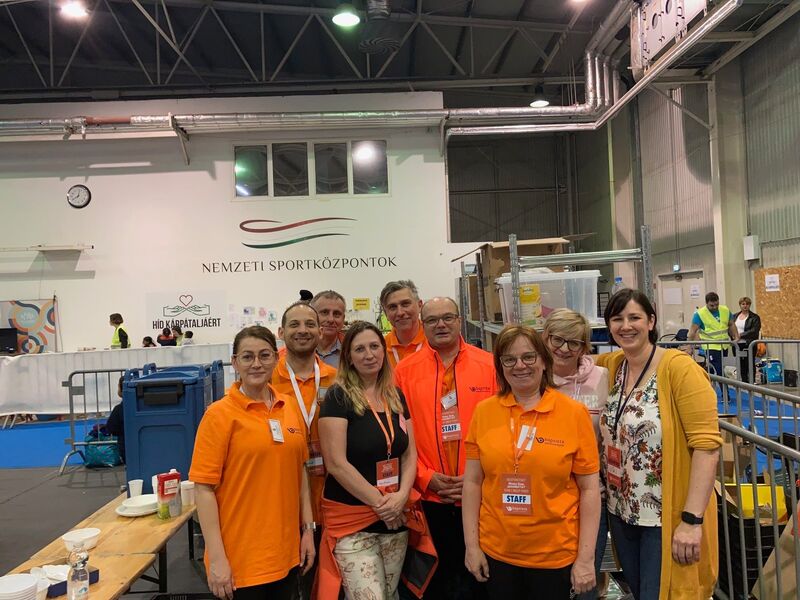 Refugees get help here
Hungarian Baptist Aid started to work in the transit waiting hall operating in BOK Hall.