World Humanitarian Day
Author: Főadmin Date: 2014. augusztus 19., kedd 12:31

Even today, there are thousands of people who give their lives to help others and risk their lives for those who have found themselves in miserable situations - many times not their fault. They are doing their challenging jobs persistently, visiting places of disasters, wars and humanitarian disasters. Let's remember those who give their professional help where it is the most needed.
In the past few years Hungarian Baptist Aid was present in thirty countries with over a hundred volunteers. Our Rescue 24 Team holds itself ready every day of the year, and is able to bring effective help to the scene of a possible disaster within 24 hours.
So let us remember of those who have sacrificed their lives and those who are doing their job in these difficult times.
RELATED NEWS
West-Ukraine: Hbaid's Experience Made Public To Help Young People Get On The Right Track
Velyka Dobron ('Nagydobrony') – Hungarian Baptist Aid launched a new program entitled "For increasing the working potential of West Ukrainian civil society organizations among young people", which involves visits organized at schools and training programs implemented in the Subcarpathian (Transcarpathian) region of the Ukraine. As a participant in a grant program funded by the International Visegrad Fund, Baptist Aid is partnering with charity organization LifeAid and with Slovak, Polish and Ukrainian civil society organizations.
Roma Bible School
Balatonföldvár-Hungarian Baptist Aid organized a training for Roma pastors from September 24th-29th. The program will continue in January in the city by the lake.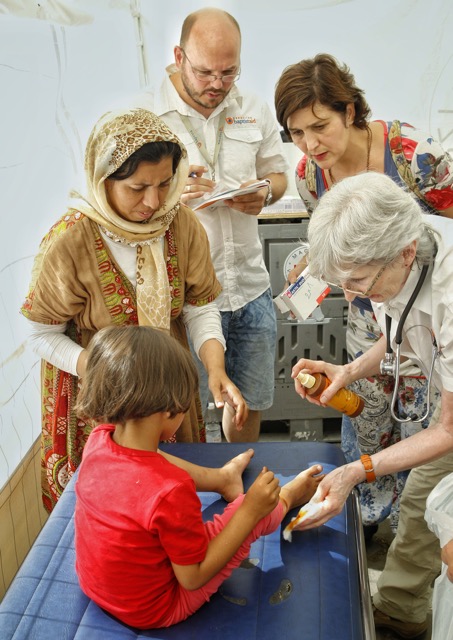 Hungarian Bapist Aid and the Baptists helping the Refugees
Budapest- Each day, Hungarian Baptist Aid provides care for around 200 refugees, mainly mothers and children who are crossing Hungary, and offers night crisis shelter for those injured or sick. The humanitarian organization provides help in other regions of the country as well.