Domestic programs
Sensitization Program for the Youth
Author: Főadmin Date: 2017. április 04., kedd 11:37

Budapest – The sensitization program of the international Visegrad Fund was launched last week. The lectures are presented  by the workers of Hungarian Baptist Aid in several educational institutions throughout Hungary. The goal is to provide psychological and social help to young high school students.
During this program, which is possible with the generous donation of the International Visegrad Fund, there are interactive, playful and awareness raising talks with the young people who can expand their knowledge and broaden their viewpoints. VIK (Catering, Tourism, Beauty and Business Baptist High School) was the first school to visit, where ninth and tenth graders received useful, up to date information and facts. HBAid provided authentic resources to the students and explored together with them what kind of answers and soluntions exist against intolerance. In the end of the presentations, the students could hear about the volunteering opportunities of the aid organization.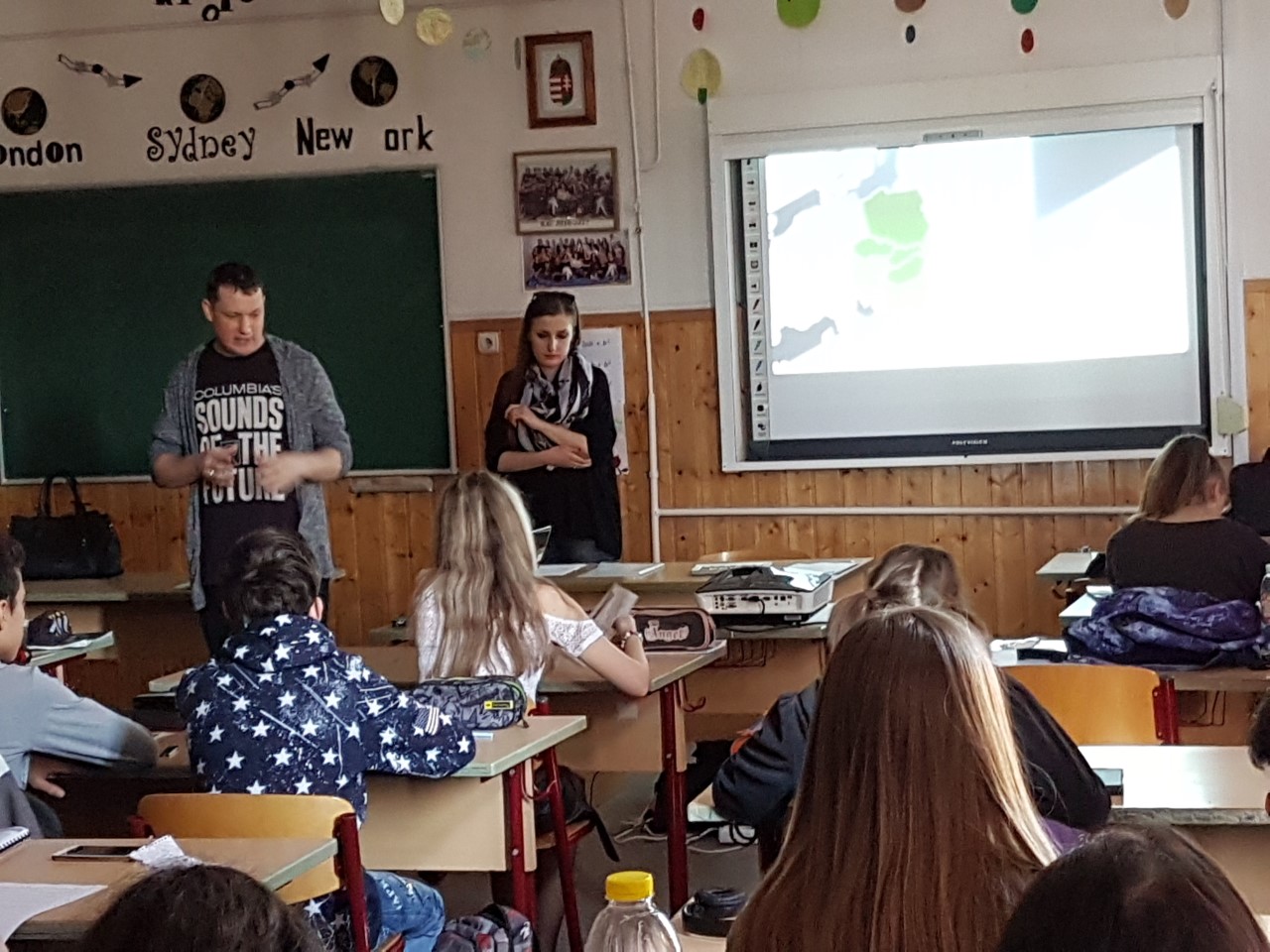 RELATED NEWS
Balatonföldvár-Roma Bible School
Balatonföldvár-Hungarian Baptist Aid organized a training for Roma pastors from September 24th-29th. The program will continue in January in the city by the lake.
'Anne Frank – History for Today' exhibition opened
On the afternoon of September 10th, 'Anne Frank – History for Today' travelling exhibition opened on the 70th anniversary of the Holocaust at Vendéglátó, Idegenforgalmi és Kereskedelmi Baptista Középiskola és Szakiskola (in English: Baptist Secondary School and Vocational School of Catering, Tourism and Trade).